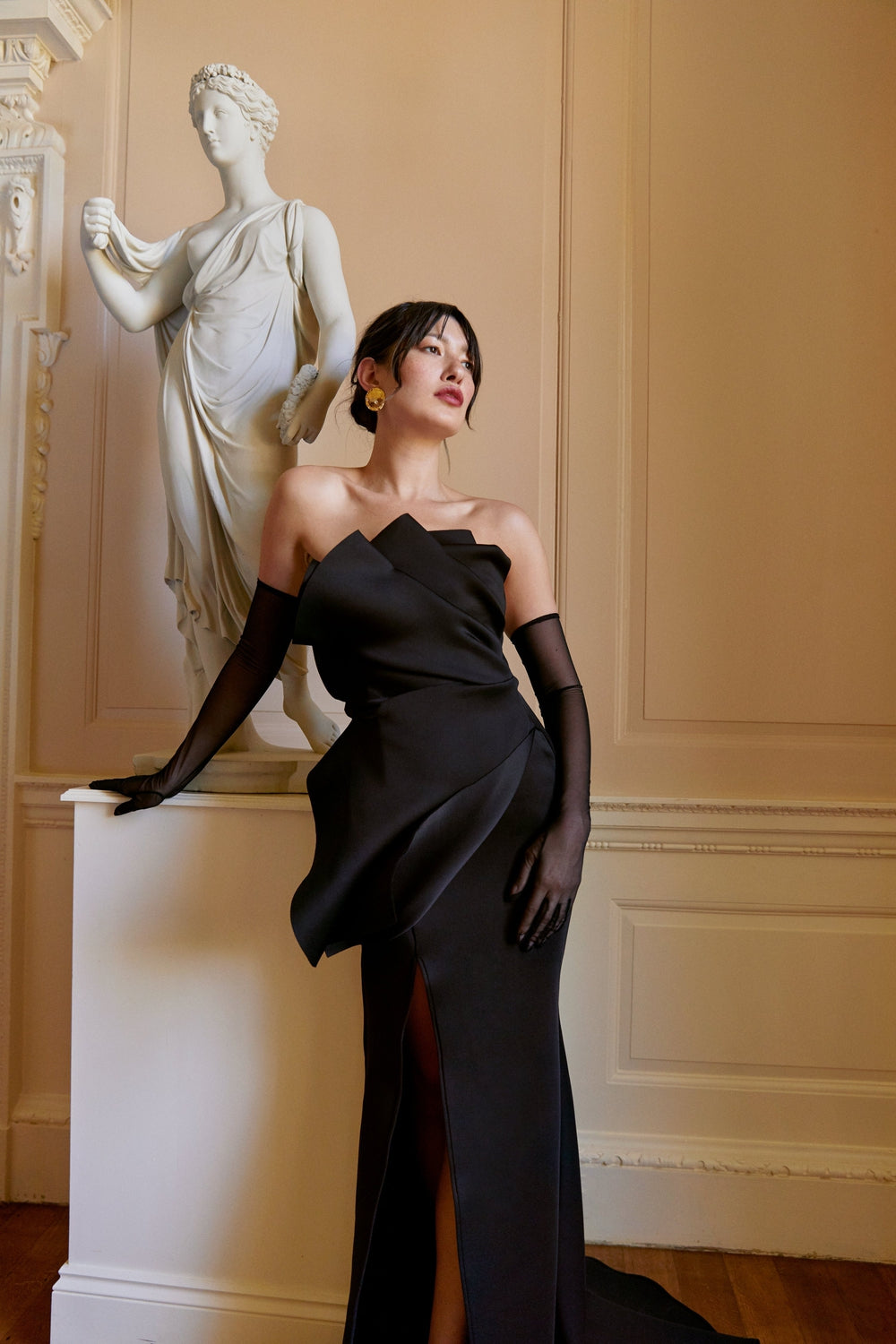 Our Evening & Opera Gloves
"Evening gloves impart style, definition, elegance, authority and there is no easier way of turning a party into a real ball.
The classic evening glove is 'opera length', measuring 16 inches from the thumb seam (just below the wrist) and ending mid upper arm, and can be made in silk, satin, velvet, lace or cotton. Opera length gloves can be completely plain or can be trimmed with a wild, over the top profusion of ostrich feathers for those occasions when only ostrich feathers will do.
We can also include a 'mousequetaire' opening. This is a buttoned opening on the inside of the wrist which allows the hand to be removed from the glove whilst leaving the sleeve of the glove on the arm. This is essential for formal banqueting - you shouldn't eat wearing gloves - but is also great for brides. Even if you don't use the mousequetaire it makes a nice detail, especially when it's trimmed with Swarovski buttons.
Long evening gloves are not the only option. Gloves must complement what you're wearing and can add zing, sparkle and glamour to any occasion. 'Melody' (short-ish, ballerina cuff, Swarovski buttons) is the ultimate up and go party glove. Or go sweet and sultry in black lace. Choices, choices..."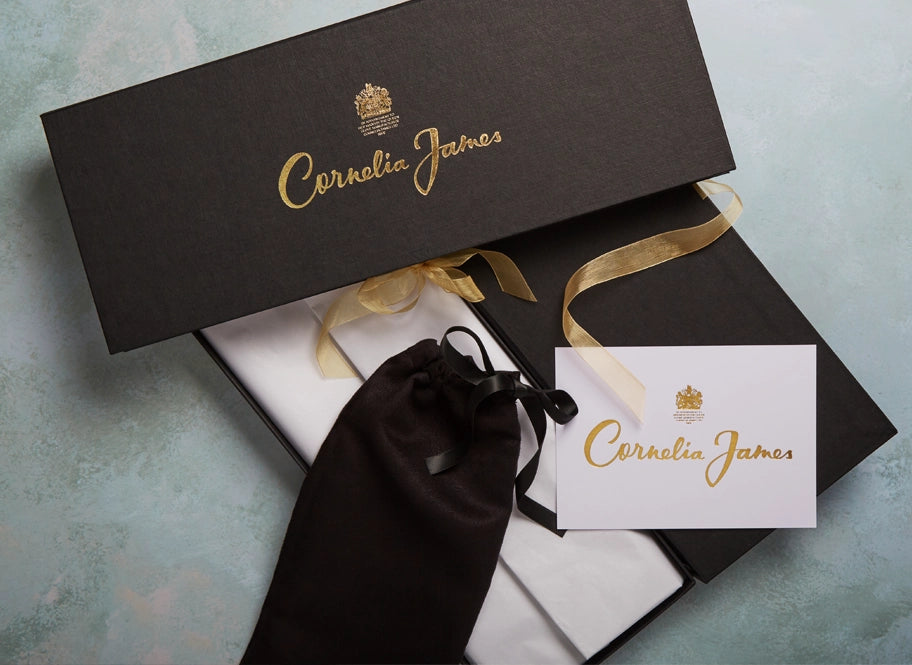 Our
Presentation box
Every pair of gloves is delivered with care. Wrapped within our premium gift box, accompanied by a complimentary dust bag and handwritten note. It doesn't get more personal than that.
Our Evening & Opera Gloves
Testimonials
Our Evening & Opera Gloves
In the wild